Set your bar to KG and your body weight to LBS
There are two places to change the weight metrics. From the App SETTINGS or  by toggling the LBS/KG on the keypad when entering the value (below).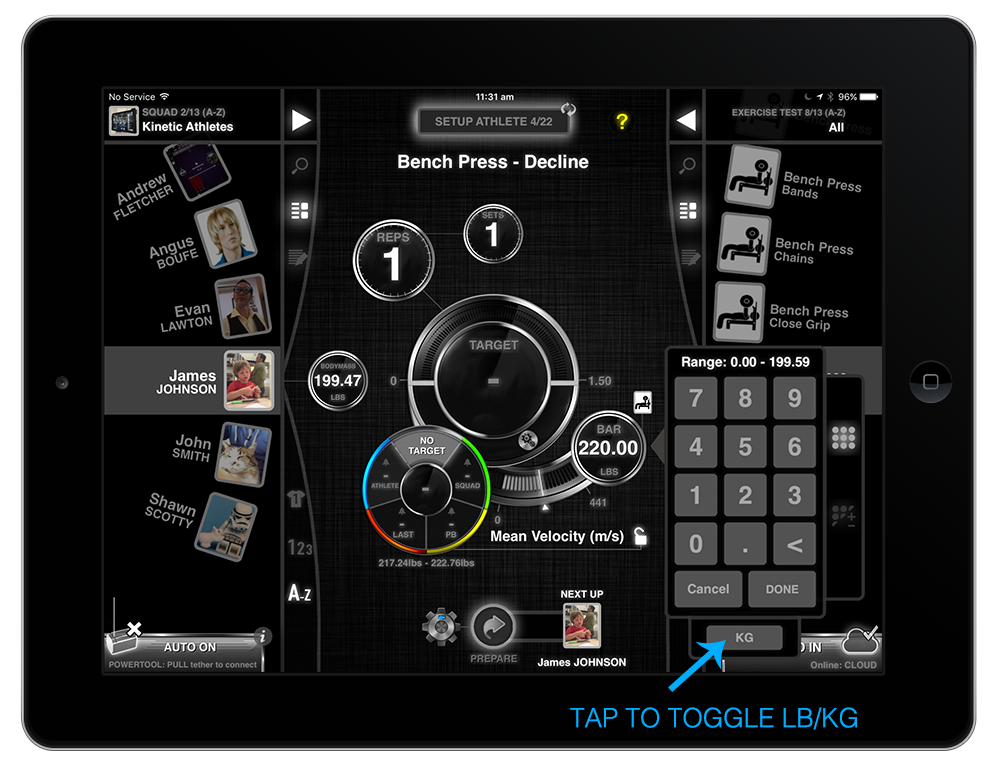 From the GENERAL SETTINGS area, tap the weight units you wish to change.