The GymAware system comprises of an iOS App, the PowerTool and a Cloud license (optional).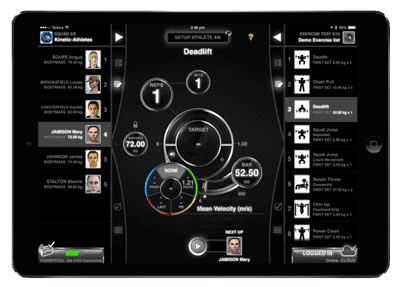 GymAware is the leading tool to measure performance in the weights room. The "PowerTool" is a Linear Positional Transducer - the only one on the market to measure angle. 
Designed by Australian sporting experts, produced in Australia and used by elite sporting teams and institutions internationally. GymAware offers scientifically-validated and actionable metrics that will help improve your training.
Click here to sign up to our Newsletter so not to miss any updates or specials.
Learn more about pricing on our website.