Want to show Bar Path and Distance?
You can watch the video or follow the steps below.
From the Prepare screen, select the line graph option
Unlock the parameter
Scroll to the bottom and select bar path
Lock the parameter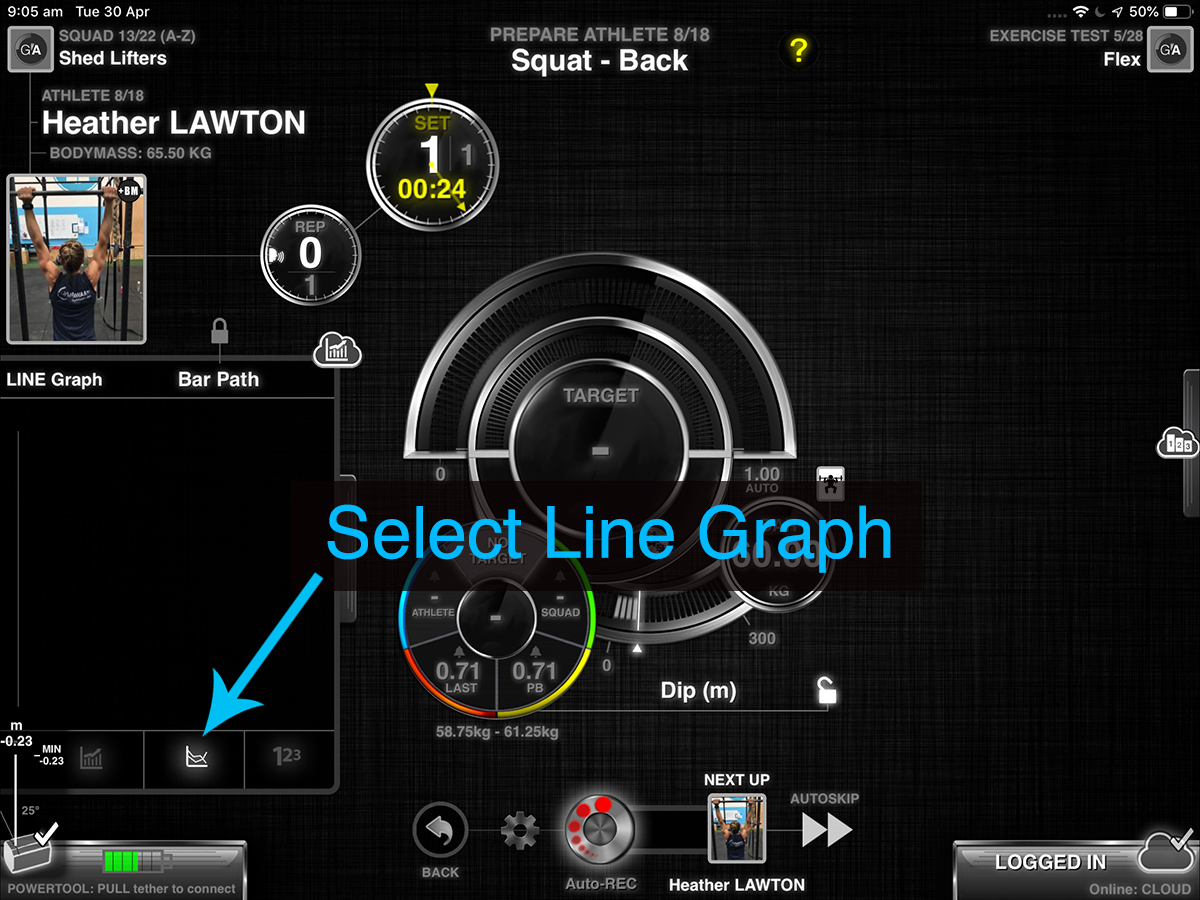 Next:
Unlock the main display parameter
Change to Dip/Height (depending on the exercise)
Lock the parameter
Now lift!