With 20 years in the game, we decided it was time to release the GymAware RS.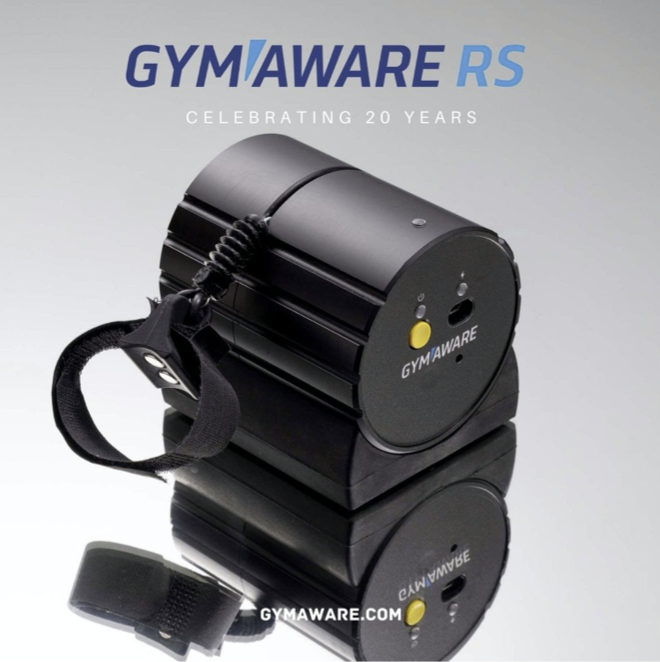 The GymAware RS is a new model of the gold standard LPT + angle. Improvements go beyond cosmetic, making this the first in class to have a consumer replaceable battery and tether.
An all-new magnetic speed clip for tether attachment, also come with integrated velcro straps





Rubberised shock absorbing base

Includes integrated magnetic feet, plus it's compatible with a ceiling mount bracket.





Removable angle sensor and self clean mechanism

This provides GymAware's unmatched accuracy as it measures the horizontal movement and provides x-axis correction with an added bonus of tracking bar path.





30% stronger tether upgraded to 250 lb from 180 lb.

Extra bonus - Should you ever need a replacement, we can ship you a spare and it's easy to change out yourself!





20% longer tether

We've extended the length to 12 ft (3.65m), this means you have more room to play, especially if you like to mount the unit on the rack or ceiling above.





30% increase in battery capacity, This thing will last for months on a single charge, plus the battery is user changeable.

Should you ever need a replacement you can get them at Amazon or Walmart.





Sample speed increased to 100 counts per second.

100Hz sample rate - up from 50Hz "down-sampled"





Ruggedised Housing. The circular body design and thick-walled housing means this thing is robust.

We moved the electronics deep inside so it is much harder to 'injure'.
Did you know?
The RS moniker stands for ruggedised series and pays homage to one of the original inventors - Rob Shugg (1963- 2013)