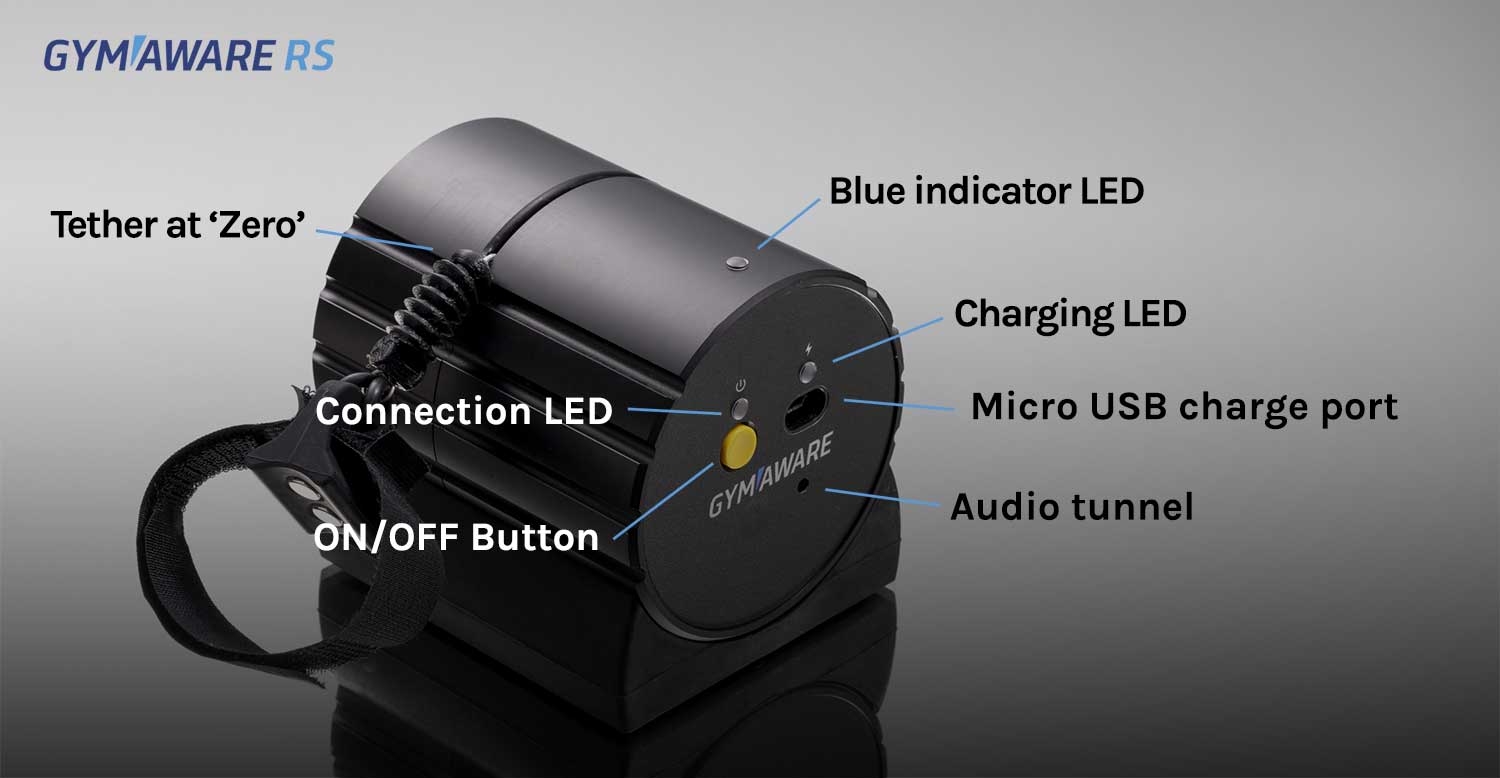 Connecting the RS
ON/OFF Button (yellow)
Press this once to turn GymAware on. You will hear one beep, a pause and a slow beeping will commence. You will see the connection LED brighten and pulse with the slow beeping. This indicates that the unit is ready to be connected to the iPad.
Open the iPad
Tap on the bottom left corner and Zero the device - ensure the tether is fully retracted and the GymAware is on a flat surface facing up.
On the iPad 'connect' the device #. The device serial number is located on the opposite side to the yellow on/off button
Once connected the Connection LED will flash slowly
You are ready to lift
During a set
During a set, the blue indicator LED located on the top of the unit will flash repeatedly indicating the lifts are being recorded.
Turning off the RS (sleep)
ON/OFF Button (yellow)
Hold the ON/OFF button down for 2 seconds and the connection LED will begin to flash and a slow double beep sound will. Let go of the button. The unit is now asleep and can be woken up by pulling the tether or pressing the ON/OFF button
Turning off the RS (shut down)
Shut down only needs to be performed if the GymAware unit is being stored for an extended period of time.
ON/OFF Button (yellow)
Hold the ON/OFF button down for 2 seconds and the connection LED will begin to flash and a slow double beep sound will. Continue to hold the button down until the unit is silenced (another 2 seconds). The unit is now fully powered down and can be turned on only by pressing the yellow ON/OFF button