Modifying parameters once a report is generated.
Once data has been selected and a chosen report generated, it is possible to change the parameters displayed through the settings.
Generate report
Click the Settings (cog) icon on the top right corner
Select new parameters
Click Save
Click Update
Alternately, the report can be saved to the GymAware dashboard or exported as a pdf to print.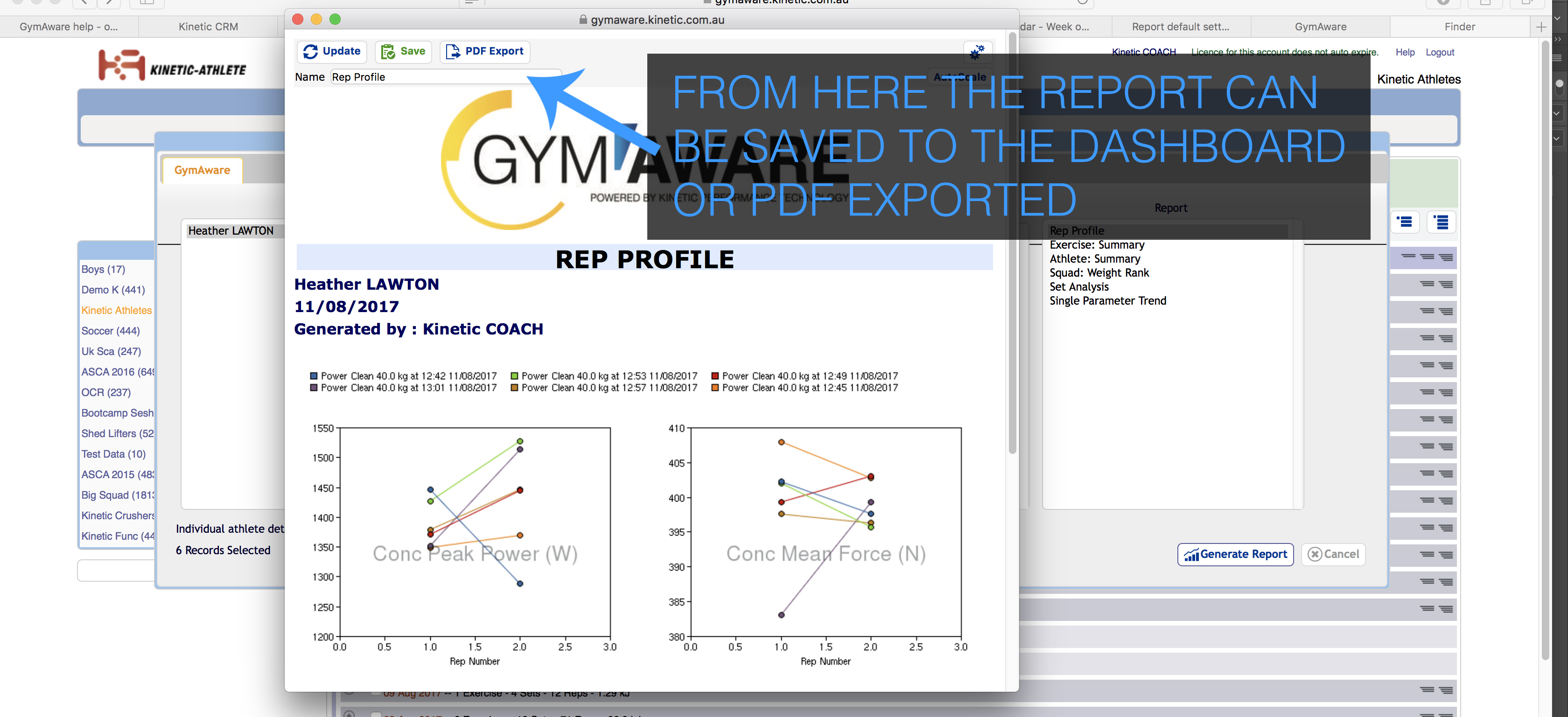 When you generate a live report, each point of the graph is a live link which if clicked takes the user to the rep view level - parameters can be changed here too by clicking the top right drop-down list.
________________________________________________________________________________________
Change the default parameter displayed for each report.
If you have a preferred parameter you want generated for a particular report, you can set it as your default parameter displayed on the chosen report.
To modify this:
Click Settings > Report
Select the report to modify
Select the default parameter
Click Save